God's treasures…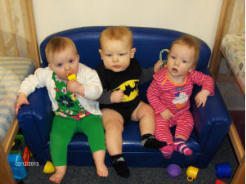 ---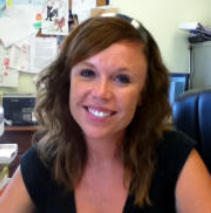 Jessica Paulin, Director
Beautiful Beginnings
Special Features
+ Beautiful Beginnings is licensed by the State of Iowa.
+ Our center is part of the Quality Rating System and is rated at a Level 4.
+ Our Director is a state-approved child-care director.
+ Our preschool teachers are licensed teachers.
+ We have a full-sized gymnasium.
+ Beautiful Beginnings has a state-inspected playground.
+ We transport our children to and from school and daily activities in approved 15-passenger vans (2007) and a 65-passenger Thomas school bus.
"The purpose of Beautiful Beginnings is to support families of the local communities as well as provide quality Christian education & care to children ages 6 weeks through 12 years of age. To accomplish these ends, the Center provides a safe, consistent, and enriched environment where developmentally appropriate practice encourages exploration & 'hands on' learning."
For more information, visit the official web site